Career Fair & Industry Partner Interview Program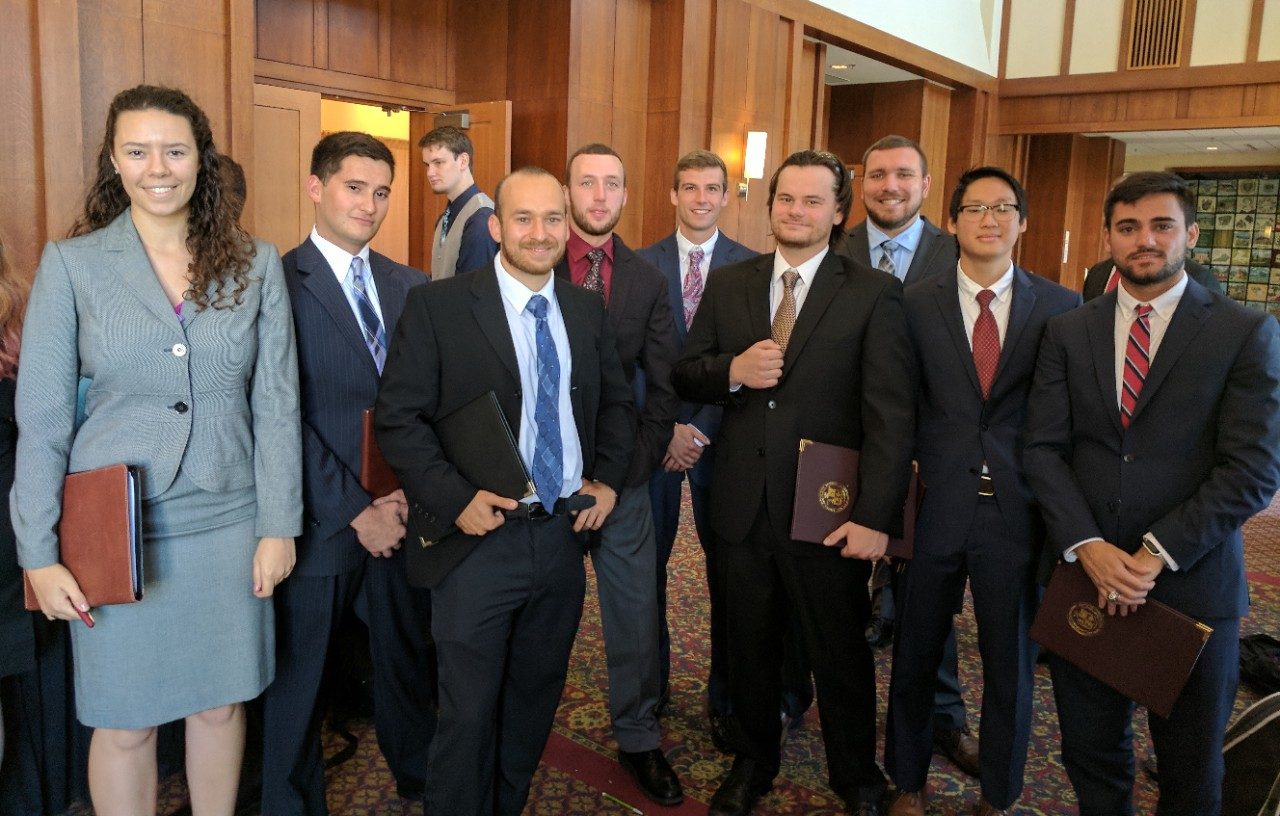 Mining and Minerals Engineering at VT hosts its own career fair aimed at connecting students with employers. Visiting recruiters seek all levels of mining engineers who have a strong work ethic, a can-do attitude and are eager to learn. 
There are several ways mining and minerals engineering connects students with employers.
Career Fair
The 2018 Career Fair will be held October 2, 2019 from 10am - 4pm at the Inn at Virginia Tech. Many companies stay the following day, Thursday, October 3 and hosts individual interviews for all types of employment opportunities such as internships, co-op and full-time. Individual interviews are scheduled on a first-come, first-serve basis with each individual employer at the fair. They will be held at the Smith Career Center, 2nd floor.
Come out on October 2nd and meet with our industry partners who are excited to speak with you!
This year's companies include:

Arch Coal, Inc.
Atkinson Construction - Underground
Black Mountain Sand
Boxley Materials
Cargill
Frontier Kemper
Granite Construction Company
Great Lakes Dredge & Dock
Lehigh Hanson
Luck Stone
Maine Drilling & Blasting
Metso
Nutrien
Oceana Gold Haile Operation
Peabody
RESPEC
Rogers Group Inc
Silvi Concrete
The Frazier Quarry, Inc.
The Mosaic Company
CRH
U.S. Department of Labor
U.S. Geological Survey
Vulcan Materials Company
'In-House' Hosting
Outside of the career fair, mining and minerals engineering hosts individual companies throughout the fall and spring semester. These companies are announced to mining and minerals engineering students and other students who request to be on the departmental list-serv. If you're interested in pursuing an internship or co-op in mining engineering, please contact the departmental advisor, Michelle Crotto at mcrotto@vt.edu.
This years companies include:
RioTinto
Martin Marietta

Carmeuse
Coronado Coal
RockyDale
Other Interviewing Opportunities
Beyond what the mining and minerals engineering department offers students directly, there are many more opportunities for excellent student to find the perfect internship, co-op or full-time postion they seek.